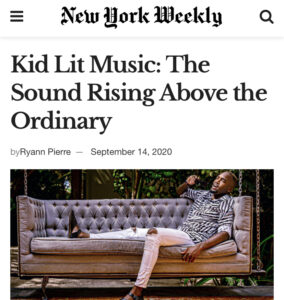 This is a phenomenal press week for budding artist, Kid Lit Music. Check out the article by clicking the link: CLICK HERE
Here is an excerpt:
"Most people are always on the lookout for new music that rises beyond the mainstream. Kid Lit Music offers everything he has in flourishing his talent to create music that everyone can enjoy. While most artists in the industry are busy trying to top the charts, Kid Lit Music stands out from the rest by building a legacy only he can make.
Oftentimes, people in the music industry have difficulty establishing their identity. With the industry continuously evolving, finding, and breeding new talents that spark people's interest, one must channel their inner selves into the creation of their music pieces.
This unspoken rule does not exempt anyone, not even Kid Lit. But what separates this artist from his competition is his establishment of a new genre. Kid Lit Music has dubbed himself the pioneer of electroSoul. As the name suggests, this genre is a harmonious blend of dance, hip-hop, electronic, and neo soul sounds."